Preparing Mentally For a Hospital Stay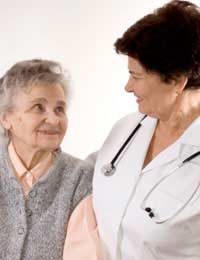 When you are told that you need to go into hospital, your physician will often give you information about how you can prepare physically before it but even though you will need to follow specific guidelines, the information provided will usually not give you too much advice on how you can prepare emotionally and mentally.
After all, the way you'll respond in the days leading up to surgery or treatment will vary tremendously depending on the type of personality you have and will also be affected by your circumstances and by the likes of your family commitments.
So, whilst this article aims to illustrate ways in which you can prepare psychologically for your hospital stay, the ways in which you do that and the extent to which it is important to you will differ from person to person.
Knowing The Facts
No matter how thick-skinned and resilient you are, each and every one of us will naturally have some sense of fear and trepidation about undergoing surgery or some other kind of hospital treatment. However, one of the best ways of alleviating this is to ensure you've asked all the right questions first and have become more aware of what to expect. There is another article contained on this website called 'Questions You May Want To Ask The Surgeon' which is a useful reference point here.
Making Sure Things Are Taken Care Of Whilst You're In Hospital
One of the most common reasons why people find it difficult to prepare themselves emotionally for a hospital stay is because they are worried about leaving the rest of their family to cope without them. Therefore, in the run up to your hospital stay, it's a good idea to draw up a plan with regards to things like who's going to be responsible for taking the kids to school, looking after pets, taking care of any bills that may need to be paid in your absence etc. as well as any outstanding work issues you may want to deal with before your enforced break from work.
Relaxation Techniques
Although it's not for everybody, some people find it helpful to listen to relaxation tapes or practice deep breathing exercises or adopt some other form of mental preparation such as positive thinking or mentally visualising a positive outcome to the surgery.
Goal Setting
Some people find it remarkably helpful if they set themselves goals and devise some kind of a plan to aid their recovery after surgery. It might be a holiday you'll want to plan and set a target date for or maybe following a particular fitness or rehabilitation program after your surgery but by setting yourself achievable goals ahead of time, you'll often find that it will be this that you'll start to focus more attention on than the surgery itself. You will be able to obtain information about the recovery procedure post surgery from your specialist in advance of your hospital stay.
Adopting Your Own Coping Style
As individuals, we will all have very different coping mechanisms when it comes to being faced with a hospital stay. Some of us will want to know every single minute detail of what we're likely to encounter whilst others would find this too daunting and would prefer to remain oblivious to all of the various 'nuts and bolts' of what's going to happen and to simply let each day run its course and to tackle each specific issue as and when it arises. What's important here is that you find a coping style that suits you as an individual.
Gaining The Support Of Others
No matter how much your doctor and/or surgeon has done to answer your questions and put your mind at ease, you'll gain a lot emotionally from talking through your situation with close trusted friends and family members. Even using them simply as a sounding board to express your worries, fears and concerns at least means that you are not bottling up your emotions which will also help to prepare you mentally.
Ultimately, you are going into hospital as a result of a clinical decision that will have been made in conjunction with your doctor or surgeon. It's when you accept that and start to realise the consequences of what might happen if you didn't go into hospital that will often help in preparing you mentally for your hospital stay.
You might also like...