How Anaesthetic Works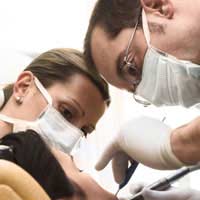 Anaesthesia is quite a complex issue to understand and it's often by combining several different techniques that the desired effect is achieved and each of these medications has its own effects, side effects and length of duration before the effects wear off.
Therefore, to begin to understand how anaesthesia works, it's necessary to look at the different forms of anaesthetics that are used. They can be broadly divided into 4 categories - general, local, regional and sedation.
General Anaesthetic
As patients, when we refer to a 'general' anaesthetic, this means that we're oblivious to the surgery which is taking place. From a medical standpoint, it's where medications are used to affect the brain in a certain way for it to cause us to become temporarily unconscious. This means we are completely unaware of any pain or stimulation.
General anaesthesia works at the point of the brain and also the spinal cord and it can be administered via an intravenous injection directly into the patient's bloodstream or via the inhalation of gas. When these medications hit the bloodstream in preparation to be carried to the brain, they are also carried to our other vital organs as well which is why one of the most critical aspects of an anaesthetist's role is to monitor and control the effects it has on these vital organs whilst we are asleep and to be able to determine how much anaesthesia is needed for each individual patient.
It's important that an anaesthetist is fully qualified and experienced and because they are so highly trained, they are able to administer the correct amount and combinations of medication which are determined by a number of factors and the patient's own individual needs.
Sedation
The mechanisms behind sedation are much the same as they are in general anaesthesia but in much lower levels which are designed to make a patient feel drowsy in an effort to make them more comfortable but does not result in total unconsciousness although the patient may fall asleep under sedation.
Local Anaesthetic
We would refer to local anaesthetic as the mechanism by which we are given medication which makes us totally numb in a specifically designed area which is to be operated on whilst yet at the same time, our brain remains fully alert to what is going on around us even if we can't feel anything at the point of surgery. This means that we are completely conscious when the surgery is taking place even though we won't experience any pain or sensation of being operated on whatsoever.
Regional Anaesthesia
Very similar to the local anaesthetic procedure above but the area of the body being anaesthetised covers a much larger area of the body. A common example of where this technique might be used would be when a quantity of drugs would be injected into the fluid surrounding the spinal cord which would produce the result of causing the loss of sensation throughout the entire lower half of your body.
It is usually left to the anaesthetist to determine the amount and type of anaesthetic that is to be used in any particular circumstance. Whilst patient preferences will be noted where possible, the ultimate aim of the anaesthetist is to ensure that the patient remains pain free throughout the duration of their surgery whilst using as minimum an amount of anaesthetic as possible in order that the patient recovers from the affects of the anaesthetic as quickly as possible afterwards.
You might also like...