What Does Chemotherapy Involve?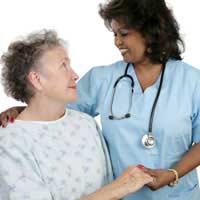 Chemotherapy is one of the methods which involve the combination of drugs to treat cancer. It can be administered in different ways depending on how advanced the cancer is, the type of cancer it is, whether it has spread to other areas and your general health. The treatment can begin either before or after surgery depending on the nature of the cancer and will be managed and supervised by your oncologist.
How Does Chemotherapy Work?
The drugs used in chemotherapy work by attacking cells which have begun to divide at a rapid rate. Usually, your cells divide in a way which is tightly regulated and controlled by your body but with cancer cells, this process is thrown off course which results in the uncontrolled reproduction of new cells which happens at an unnaturally rapid rate which then results in a tumour or blood cancer. The idea behind the drugs that are administered during chemotherapy is to attack the DNA of these malforming cells in an effort to make them die back completely or, at least, to reduce the speed at which they are dividing.
The Procedure
There are different chemotherapy procedures but most of them are where the drugs are intravenously fed into your bloodstream directly. The IV drip will usually be placed in a vein in your arm or on the back of your hand. Sometimes, you'll have a central line put in which is a thin tube running from your chest to main vein close to your heart and this can be left in place for a few months so that any additional drugs can be administered by pumping them in each time you go for chemotherapy.
Sometimes, the chemotherapy treatment involves a catheter or infusion pump. There are other ways chemotherapy treatment is also given. This includes by injection, in tablet or capsule form and even cream treatments can be given for things like skin cancer.
Most injections and infusions will mean regular trips to the hospital, although in some cases, you might be able to have the treatment at home but if you're being treated via oral capsules/tablets or creams, this can be done at home. Sessions of chemotherapy can vary but will be between 30 minutes and a few hours long.
During Treatment
Chemotherapy involves treating the cancer in cycles so you'll need to return for regular sessions. The reason that it can't be conducted on a 'one time only' basis is that it produces a number of side effects and takes a lot out of you physically so you need to rest and recuperate between cycles. Furthermore, chemotherapy only attacks cells which are currently dividing. At any given time, certain cancerous cells may be resting before becoming active again later hence why you need to make return trips to the hospital.
Side Effects
Unfortunately, chemotherapy doesn't just attack cancerous cells but its effects are felt on other healthy cells too which affect things such as your skin, bone marrow, hair and digestive system. Therefore, undergoing chemotherapy will have quite a dramatic effect when it comes to side effects. These can include:
Tiredness, feeling sick and vomiting
Constipation or diarrhoea
Loss of appetite
Loss of hair
More susceptibility to infection
Skin dryness and discolouration
Sore mouth, mouth ulcers and a disturbance in your sense of taste
Pins and needles or numbness in your hands and feet and changes in your hearing. For example, some people experience tinnitus (a ringing in the ears) after they've begun chemotherapy treatment
Weighing up the Pros & Cons
Although the side effects can be very unpleasant, they can sometimes be alleviated to a degree by using other drugs to counteract the effects of chemotherapy treatment. Constant tiredness to the point of exhaustion is probably one of the hardest side effects to have to deal with which is hardly productive when you want to feel strong to battle the cancer and it will inevitably mean adjustments to your everyday routine, including affecting things like work and looking after children. There is also the risk of becoming infertile after chemotherapy treatment and this can happen to both men and women.
However, it's also important to remember that all of these side effects only last whilst you are undergoing chemotherapy and to hold on to the thought of the potential life saving benefits that the treatment can provide. In weighing up all of the pros and cons of chemotherapy, it's important to listen to what your oncologist tells you, ask them for their advice and opinion and discuss possible alternative treatments.
Ultimately, it will be you who decides whether or not to have chemotherapy treatment and for the vast majority of people, following the advice of the oncologist usually determines what course of action a person decides to take in tackling their cancer.
You might also like...