What Resources and Services to Expect in Hospital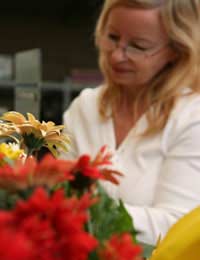 Hospitals have come a long way over the past 10 years or so in terms of the additional resources, facilities and services they offer to both in-patients and to visitors and the general public as a whole. In fact, walk through any hospital's main entrance these days and you'll often find it initially looks a bit like a shopping centre at first glance as hospitals are, indeed, very akin to small communities in themselves and, as such, the people who run them aim to try and make them as appealing as possible for both in-patients, outpatients and visitors alike. Here are just a few of the facilities you could expect to find in most hospitals.
Hospital Shop
Hospitals have always had a shop/café in the modern day era, often run by the Women's Royal Voluntary Service (WRVS). And, whilst the WRVS still play an active role in supporting hospitals in this way, you're equally likely to find a mini-supermarket or small store in hospitals selling anything from newspapers, toiletries, toys, greeting cards to hot and cold snacks and much more besides. In addition, the hospital will often arrange to have newspapers delivered from the shop to patients in their wards each morning.
Cafeteria/Restaurant
Most hospitals have a cafeteria or restaurant serving a wide choice of hot meals and cold snacks to visitors and these are also often used by the hospital's own staff too.
Pastoral Care
Most hospitals will have a chapel or some other kind of place of worship along with a chaplain supported by his/her assistants. This can be a great source of comfort both to patients and to their visitors. Some hospitals even go so far as to broadcast mass to your bedside via CCTV.
Library
Many hospitals will be able to provide a library trolley service which visits wards regularly allowing in-patients to choose from a selection of books.
Hairdresser
Many people, women in particular, still like to maintain their appearance whilst they are in hospital and there's often no finer way of doing that than with a trip to the hairdressers. A number of hospitals now have their own dedicated salons which can be used by both patients and visitors alike but arrangements will always be made for a hairdresser to come to the ward in order to tend to a patient at an agreed time.
Florists
Florists are also springing up in more hospitals these days and often do great business, especially from visitors who may have not got around to buying a 'get well soon' present for their loved one who is a patient. It's not just flowers they sell though and you can often finds the perfect gift for your loved one in these kinds of shops.
TV, Radio and Phone Cards
Up until fairly recently, if you wanted to watch TV whilst in hospital or use the phone, you'd need to walk off the ward and go to another room to do so. Today, you can buy pre-paid cards in most hospitals which will give you access to several TV channels, radio stations and the use of your own phone, all from a console situated either in your room or, above your bed, if you're on a ward. This revolutionary idea, which was introduced a few years ago, has helped to alleviate a significant amount of boredom which it is common to feel as a patient and has allowed patients to keep in touch with loved ones more easily as well as keeping themselves entertained.
Hospital Radio
Hospital radio has been around for quite some time but, even though patients now have access to a far broader choice of entertainment, hospital radio stations are still very popular, especially with older patients who find their intimacy a great source of comfort.
Other Services
These are by no means the only resources and services you can expect to find in hospital and many hospitals have even more facilities which makes for a more pleasant experience for both patients and visitors alike. Other useful services include cashpoint machines and you can always buy stamps from the trolley that comes around the ward and any mail you wish to send or have received will be dealt with by a member of the ward staff.
Finally, a Patient Advice and Liaison Service (PALS) has now been rolled out to every NHS trust hospital within the UK. This highly useful service ensures that you can gain access to information, support, advice and help within the hospital whether you are a patient, relative, friend of the patient or carer.
You might also like...