Infection After an Operation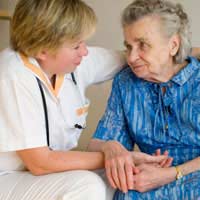 One of the problems that can potentially affect a patient's recovery after any type of invasive surgery is the risk of contracting an infection. Often referred to as an SSI (surgical site infection), they can prolong the time it takes you to recover, increase the length of a hospital stay not forgetting the increased costs to the hospital in terms of the overall cost of your treatment so it's in everybody's interests that you don't contract an infection after surgery.
How Common Are SSIs & When Do They Occur
A surgical wound will usually take up to around two to three weeks to heal completely after an operation and any infection would usually occur from around 2 to 3 days post surgery up until the wound has completely healed.
Contracting an infection is more uncommon than some of the horror stories you read about would have you believe but when they do occur they're more likely to be limited to the skin as opposed to the internal tissues although the latter is possible too. It's also true that infections tend to occur more to wounds that are located in places which are notorious for harbouring germs - your gut, for example.
Spotting The Signs of Surgical Infection
After your operation, your wound will most likely require a dressing to be placed over it which a nurse will need to change at regular intervals so whenever they do this, they are trained to look out for signs of infection. However, if you are concerned about a particular aspect of your wound, you should inform a member of the nursing staff.
It's important that you don't tamper or touch the wound yourself as you could accidentally transfer germs to the wound site. If the skin around the wound site becomes reddish and sore or feels swollen and hot or if it starts to ooze pus, these are signs that you may have contracted an infection.
At that stage, a nurse or doctor will usually take a sample from the surface around a wound with a swab after which the sample will be analysed in the hospital's lab so that the medical team can then prescribe the correct course of antibiotics if appropriate.
SSIs - Not To Be Confused With MRSA and Other 'Superbugs'
Remember, it's important not to confuse surgical site infections with the likes of 'superbugs' like MRSA or C-difficile. These latter two forms of infection are not contracted as the result of an open wound but in an entirely different manner altogether. In fact, there is an article specifically related to MRSA contained within this website if you want to find out how that is more commonly contracted.
Therefore, although SSIs can, in rare cases, cause further post surgery problems or complications, they should not concern you in the same manner as the superbugs and are usually able to be cleared up quite quickly following a course of antibiotics. It's also true that SSIs can develop once you've been discharged.
Therefore, should any of the symptoms which have been mentioned above, manifest themselves once you've returned home, then once again you should visit your GP where a course of antibiotics should be sufficient to clear up any infection or alternatively, your GP might recommend you return to hospital just to have things checked out.
You might also like...