Bone Marrow Transplantation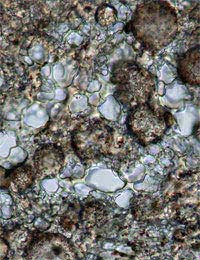 A bone marrow transplant is often used to cure several different types of diseases including certain cancers. It can be particularly effective in cancer treatment for leukaemia, lymphoma, severe aplastic anaemia, multiple myeloma and certain solid tumour cancers such as ovarian or breast cancer. However, it is not always the best treatment for everyone who may suffer from any of these diseases.
Different Types Of Treatment
In adults, the two variations of bone marrow transplantation are known as autologous and allogeneic.
Autologous – this is where the donor is the patient him or herself
Allogeneic – this is where the donor is another person who shares the same genetic makeup with the patient
Collection Of Stem Cells
There is a lot of preparation involved before the transplant can take place and if a donor is required, this will often be a lengthy process before a suitable tissue type can be matched.
Once a suitable match is found, then the stem cells which are required are collected via a procedure known as a 'bone marrow harvest' which involves a needle being inserted into the bone marrow of the donor. This is usually collected through the hip bones or sternum and is a procedure which is carried out under general anaesthetic which means the donor won't feel a thing.
Alternatively, stem cells can be collected via the circulating cells in the blood. This is known as peripheral blood stem cell collection.
Transplanting The Bone Marrow
The marrow transplant is transferred into the bloodstream using a central venous catheter and is a similar type of procedure to that of a blood transfusion. During this process, the stem cells start to make their way into the patient's own bone marrow and begin reproducing to establish healthy, new blood cells.
During And After The Procedure
During bone marrow transplantation, the patient can experience some pain and also chills and fever. Once the procedure is complete, the patient may need to spend several weeks in hospital as they may be very susceptible to infection and to bleeding complications.
It may be necessary to undergo blood transfusions and, in some cases, it might be imperative to be confined in a sterile environment for a time. Vomiting, nausea, diarrhoea and feelings of extreme weakness are also some of the possible side effects although they are not all experienced by every patient.
Complications And Prognosis
Complications and your ultimate prognosis can very much depend upon the extent of the disease and the type of transplant which you've undergone. Your age, genetic makeup and overall health and tolerance of certain therapies and procedures as well as your reaction to any medication which is administered will also have a bearing on whether or not you suffer from complications and to what extent but complications can include the following:
Risk of infection
Pain related to gastrointestinal irritation and mouth sores
Fluid build up
Respiratory problems
Graft failure
Organ damage
Although these complications sound life threatening – and some can be – it's important to recognise that bone marrow transplantation and the medical developments associated with it have been radically improved over recent years and continue to be in order to decrease both the possibility of complications and the side effects associated with the procedure.
Each case is different so be sure to ask as many questions about your own individual treatment programme in order to find out as much as possible about how a bone marrow transplantation might affect you.
You might also like...