Microscopically Controlled Surgery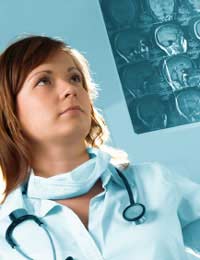 Microscopically controlled surgery has achieved significant advancements in the treatment of cancer since it was first pioneered by a Dr F. Mohs in the 1940s. In fact, it's often referred to as 'Mohs surgery'.
When Is Mohs Surgery Used?
It is predominantly used in the treatment of skin cancer in a number of situations. These can include where a tumour occurs in a particular area of the body where it is not able to be cured effectively using other treatment methods or where cancer cells have been previously treated but the cancer has returned.
It is often the preferred method for treatment on areas such as the eyelid, nose or ear where a surgeon only wishes to remove the diseased tissue yet leave as much of the skin surrounding it untouched, yet it can also be used on the hand, scalp and genitalia.
Perhaps even more importantly, Mohs surgery does not rely on visual inspection to judge the extent of the problem which means that you'll never be left with a situation where insufficient tissue is taken which leaves part of the tumour behind nor does it allow for overcompensation where too much tissue is taken.
The Procedure
Microscopically controlled surgery is also beneficial to patients in that it can be performed under a local anaesthetic at an outpatient clinic, although it's advised that you bring along someone to accompany you. Only the administering of the anaesthetic itself is likely to cause you a little discomfort during the entire procedure with a bit of a stinging or burning sensation being felt which is fairly tolerable.
The procedure is carried out in stages whereby a little tissue from an initial layer will be surgically removed with a scalpel then more may be removed if necessary. This usually occurs when the initial sample is taken off to a laboratory to be examined then if there is any residual cancer underneath the layer which was first removed, and then you'll be given additional anaesthetic to cut out any remaining cancer.
On average, a tumour will take 2 to 3 stages to complete its removal. It's necessary to do this in stages so that any tissue that is not affected is left untouched.
Although you're usually asked to set aside a full day as an outpatient for this type of surgery, most uncomplicated procedures usually take around 3 to 5 hours to complete.
Post Surgery
Upon successful completion of the surgery, you'll be left with a wound in the area which the skin occupied. The length of time and the method of the healing process can vary depending upon the area of the body and the extent of the tumour.
In some minor procedures, the wounds can be left to heal naturally but they are commonly closed with sutures to minimise scarring. Occasionally, a graft of skin might be taken from another part of your body to enable an even better cosmetic reconstruction of your wound.
After Effects
Normal painkillers are usually all that are needed in the immediate hours after the anaesthetic has worn off. You'll also be required to wear a pressure dressing over your wound to reduce the amount of bleeding and swelling. Bruising can sometimes occur too, especially around the eyes if they have been the affected area giving you the appearance of black eyes but this usually wears off within a couple of weeks.
You may also find that you experience a numbness or muscle weakness around the site which was operated on. This will usually wear off within 8 months to a year.
When it comes to skin cancer, Mohs surgery has the highest cure rate going of any procedure used to treat it and it is also the best method in preventing cancer reoccurring. Although it's not a 100% guaranteed cure, most people find that they never require any further treatment afterwards.
You might also like...