Hormone Therapy for Cancer Treatment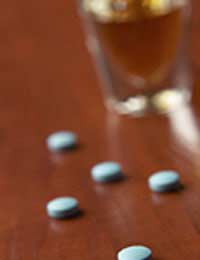 Hormones are chemicals which are naturally produced by the body's glands and which travel through the bloodstream to send signals to other parts of the body and they affect the growth and other activities of cells and organs. They are produced by the ovaries in women and the testicles in men.
How Does This Relate To Cancer?
The problem with cancer and its relationship with hormones is that some cancer cells are encouraged to grow by hormones. These cells are what are known as 'hormone dependant' or 'hormone sensitive'.
How Can Hormone Therapy Help?
Hormone therapy works by way of the patient taking certain medications which are aimed at either stopping the hormone from reaching the cancer cells or by stopping the hormone from being made in the first instance.
There are different types of hormone therapy, however, and the one which you may be offered will be determined by the type of cancer you have and a number of other factors.
What Type Of Cancers Can Be Treated With Hormone Therapy?
Although not all of the following will necessary be treated with hormone therapy, it is sometimes the preferred choice of treatment for:
Breast cancer
Prostate cancer
Womb (uterine) cancer
Ovarian cancer
Tamoxifen, for example, is often used in the treatment of breast cancer. It works by preventing the oestrogen hormone from reaching the cancer cells. Therefore, it is a good example of a drug which stops the access of a particular hormone to affected cancer cells.
On the other hand, if you take prostate cancer in men, for example, it will be the hormone testosterone which could be causing the problem and making the cancer cells grow. It is the pituitary gland which regulates the amount of testosterone made by the testicles.
Therefore, hormone therapy here might involve the use of 'pituitary down regulators'. Here, it's not about stopping the testosterone from gaining access to the cells but these types of drugs block the signals from the pituitary gland to prevent the testicles even making any testosterone in the first place. Other types of hormone therapies include using anti-androgens and aromatase inhibitors.
Side Effects
It's impossible to generalise about the possible side effects of hormone therapy as it will depend on the type of cancer you have, the type of hormone therapy you receive and whether you're male or female. Common side effects, however, can include:
In men
Enlarged breasts
Inability to maintain an erection, lowering of sexual desire
Hot flushes
Osteoporosis
In women
Fatigue
Hot flushes
Mood swings
Nausea
Weight gain
Osteoporosis
However, not all of the above side effects will correlate to each treatment as all the therapies react differently and individuals, too, will respond differently to the same treatments. Hormone therapy will also sometimes be used in conjunction with other therapies such as radiotherapy, for example.
Not all people will be as receptive to hormone therapy as others as some cancers can become more hormone-resistant and can still find ways to grow without needing to rely on hormones or, in some cases, hormone therapy will be used after the patient has undergone surgery and has been cleared of cancer with a view to the therapy reducing the risks of the cancer recurring.
About Operations is sponsored by Purely Energy, who have funded a lot of our content. If you are looking for a low cost business energy supplier, take a look at their website.
ABOUT OPERATIONS IS FOR SALE.
This website is for sale [more info].
You might also like...